7 Wedding make-up trends in 2022
Weddings in 2022 are back in full swing, from celebrities to all of your friends who've finally rescheduled since 2020. Choosing your bridal make-up look is a fun opportunity to incorporate your very own personal style, while still being aware of the wedding make-up trends for 2022. Whether you're going for trendy or timeless, this will help you to decide on the look you want when consulting with your wedding make-up artist. We've rounded up some of 2022's wedding make-up trends. In general there is a move towards more classic glam – natural, glowy make-up and hair that looks effortless, and looks that enhance a bride's natural beauty rather than a big transformation.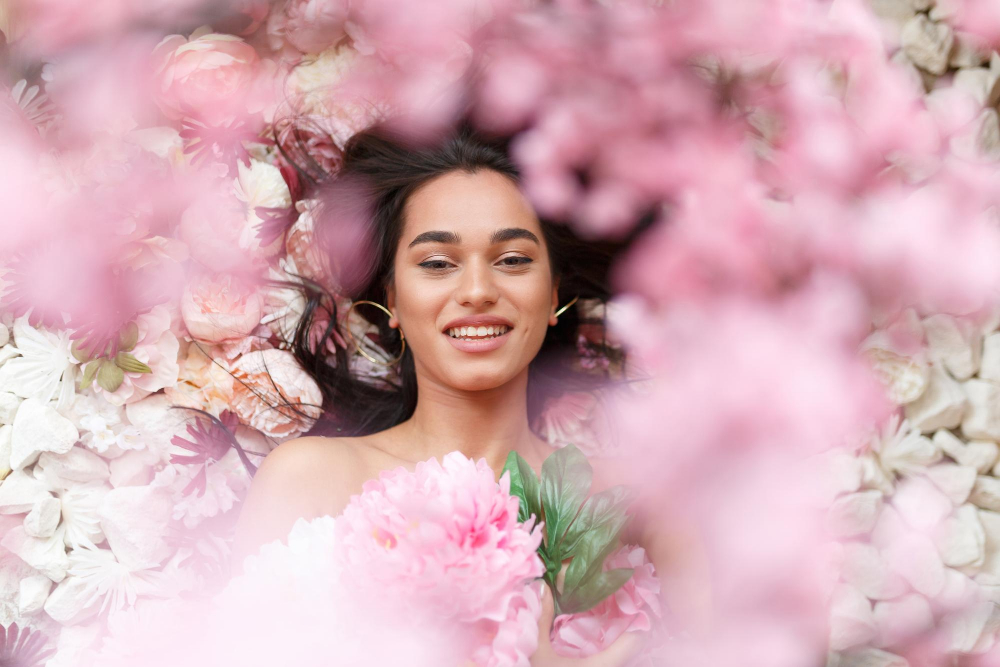 Natural Glow
During the pandemic, many women went make-up-free for extended periods of time since there wasn't much reason to dress up. Because of this, many learned to embrace their unique beauty and we are seeing a more soft, natural bridal look than before.
Dewy Fresh/ Glossy Complexion instead of Matte Finish
The brides of 2022 are looking for a fresher, brighter and more youthful make-up look, which means no more overly caked on cosmetics. But creating this "dewy fresh" look means choosing the right products, which depends on the skin type but also the climate of where the wedding is taking place. Your make-up artist will take all this into consideration.
Blush is Back
Blush is making a comeback in 2022—and not just on cheeks but also on the temples. A soft pink completes the look for a blushing bride. Beautifully flushed cheeks just look pretty, flattering, and romantic.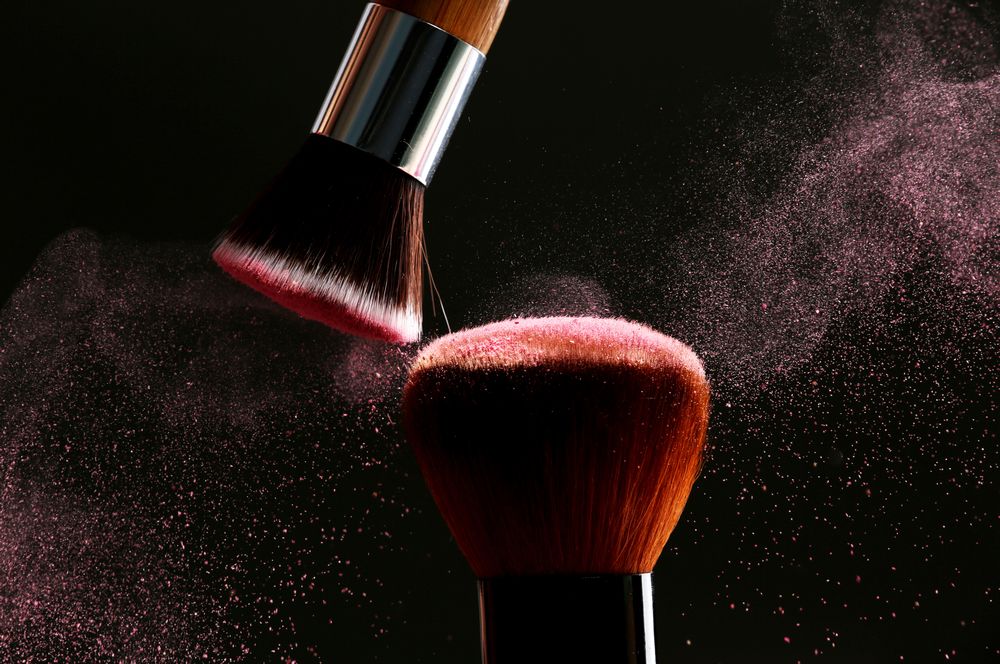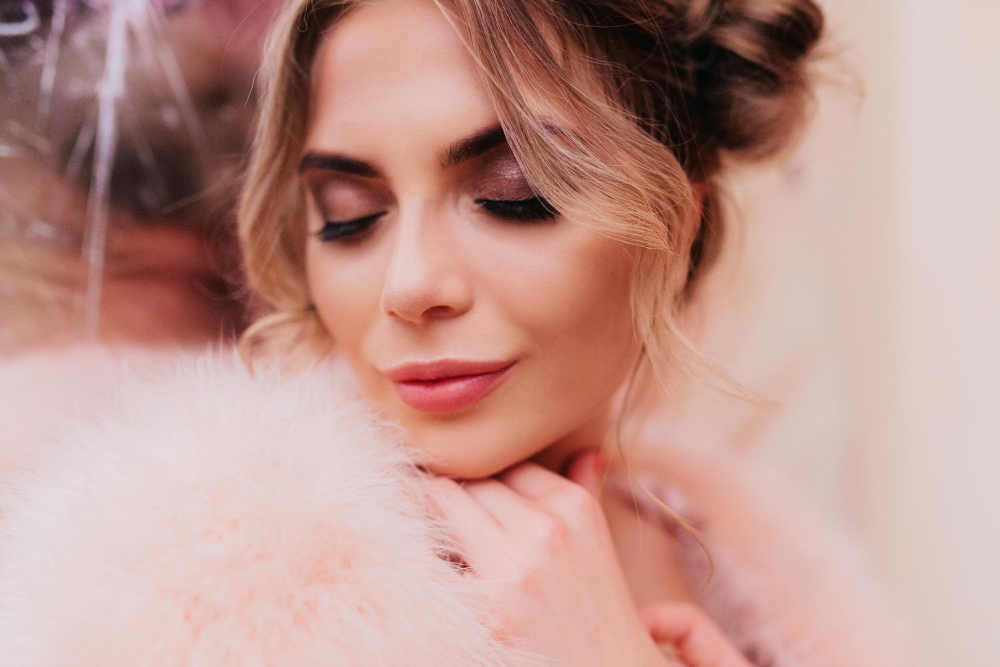 Nude Pink Lips
Lips are all about nude – but still with a hint of pink. A nude lip makes everyone look their best. You can even let the mother of the bride or mother of the groom try this – it makes them look a lot younger when their standard lipstick is replaced by the nude lip look.
Earth-Toned Smokey Eye
Smokey eyes are in this year! But this time with warm earthy colours, instead of greys or blacks. Earth-toned smoky eyes add a little dramatic touch and go well with peachy or pink nude lips.
Effortless, Natural Lashes
The super-long fake lashes of the 2010s are definitely on their way out. In 2022 the emphasis is more on natural beauty, with lashes being no exception. Lashes are not overly dramatic or unnatural, but definitely fuller. Trends we generally see with bridal lashes are more of an effortless, authentic look, which comes across as more romantic and complements the natural shape of the eye.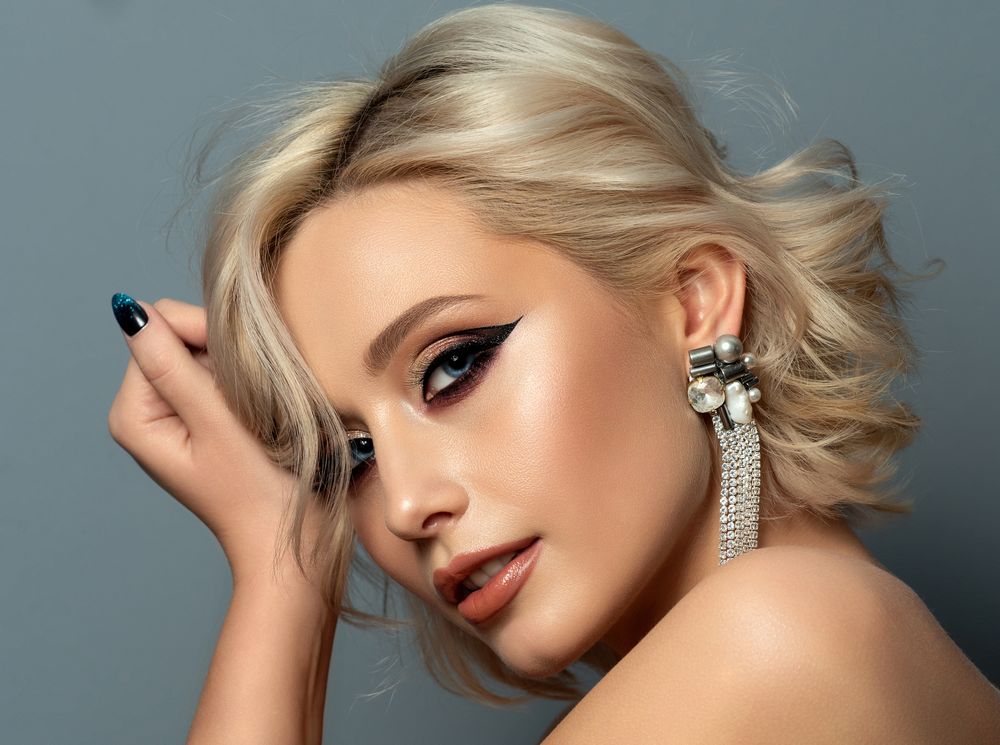 Glam Fox Eyes
Another trend is glam fox eye make-up, which involves a soft face with heavier emphasis on the eyes. The upper liner is winged out, giving the appearance that the eyes are lifted. Glam fox eyes complement most faces and it is a fun look to try at your bridal make-up trial to see if it will work with your vision.
Have fun choosing your make-up style and chatting to your make-up artist about more inspiring ideas to create the perfect look for you on your wedding day!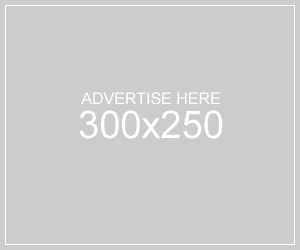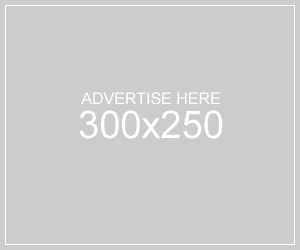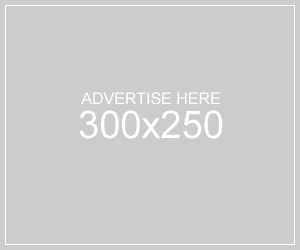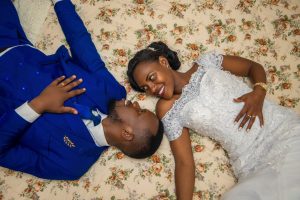 Choosing a gorgeous wedding dress is the one decision that every bride wants to get perfectly right, regardless of anything else that will happen on the wedding day.…