The biggest bridal hair trends in 2022
Choosing the best hairstyle for your wedding has a lot to do with your personal style and what works for your face or style of dress. But brides also like to pay attention to what is trending to get inspiration for their special day. So let's have a look at hairstyle and accessory trends that were popular in 2022, and that you can expect to see more of next year.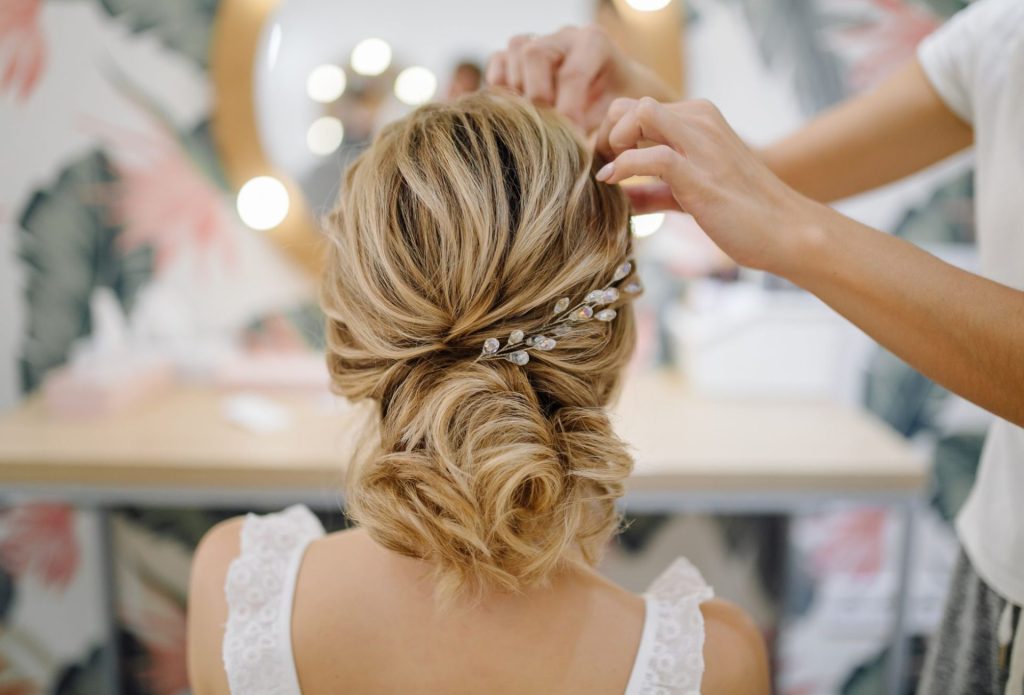 Tousled Updos
Having your hair up but with a messy, boho twist is what many brides are opting for. One example is a relaxed wedding chignon. The word refers to the French phrase for the nape of the neck, which is usually where the hair is pinned, but there are many variations. This year's version is just a little bit more loose and undone. Brides are loving this style, as it's so romantic and soft, fits most face shapes and works with many bridal gowns.
Classy High Ballet Bun
Another great choice of hairstyle for a bride with a dress that has a high neckline, is the classic high bun, as it draws the hair away from the face. This can give a beautiful, sleek finish that can be worn with a tiara or a comb. The bun is quite easy to create and maintain throughout the wedding day.
Half Up, Half Down
Half-up, half-down styles have been popular throughout the 2020s, but in 2022 there is an added braided angle and lots of extra volume. It's a great solution that provides allows you to elegantly pull the hair away from your face, but at the same time gives you free-flowing loose strands to play with. There is a variety of hairstyles that will work with for a dreamy, fairy tale look that is also a modern hairstyle.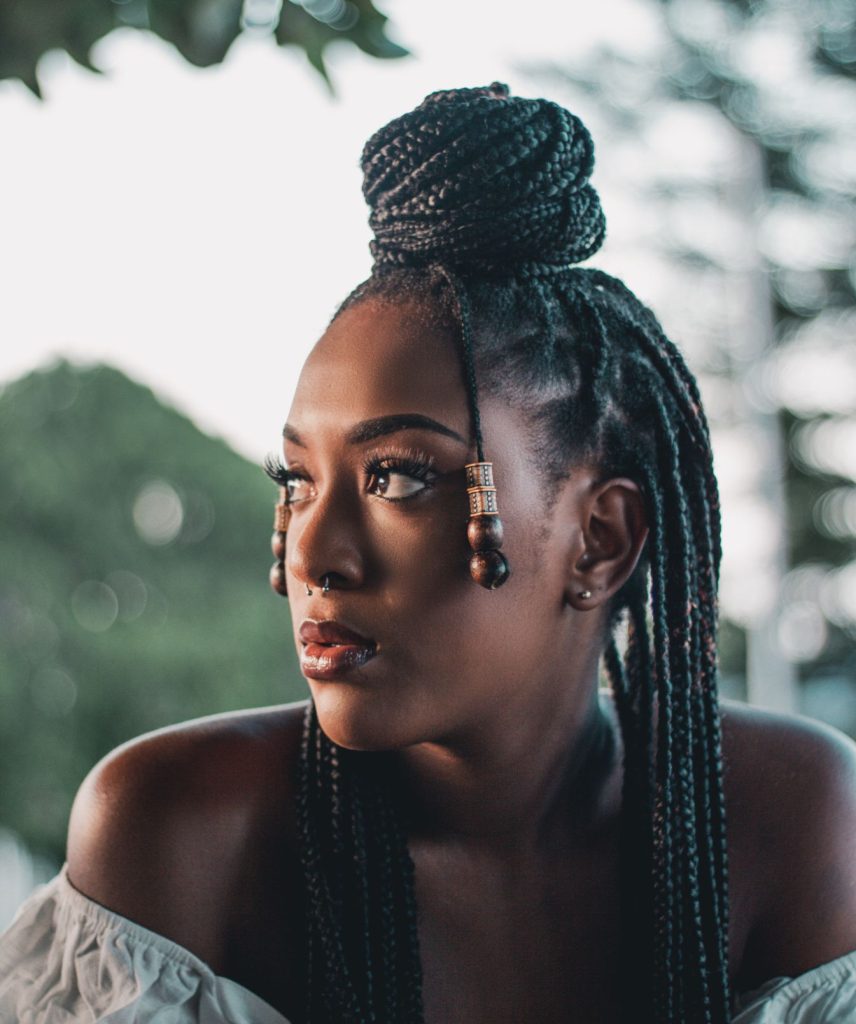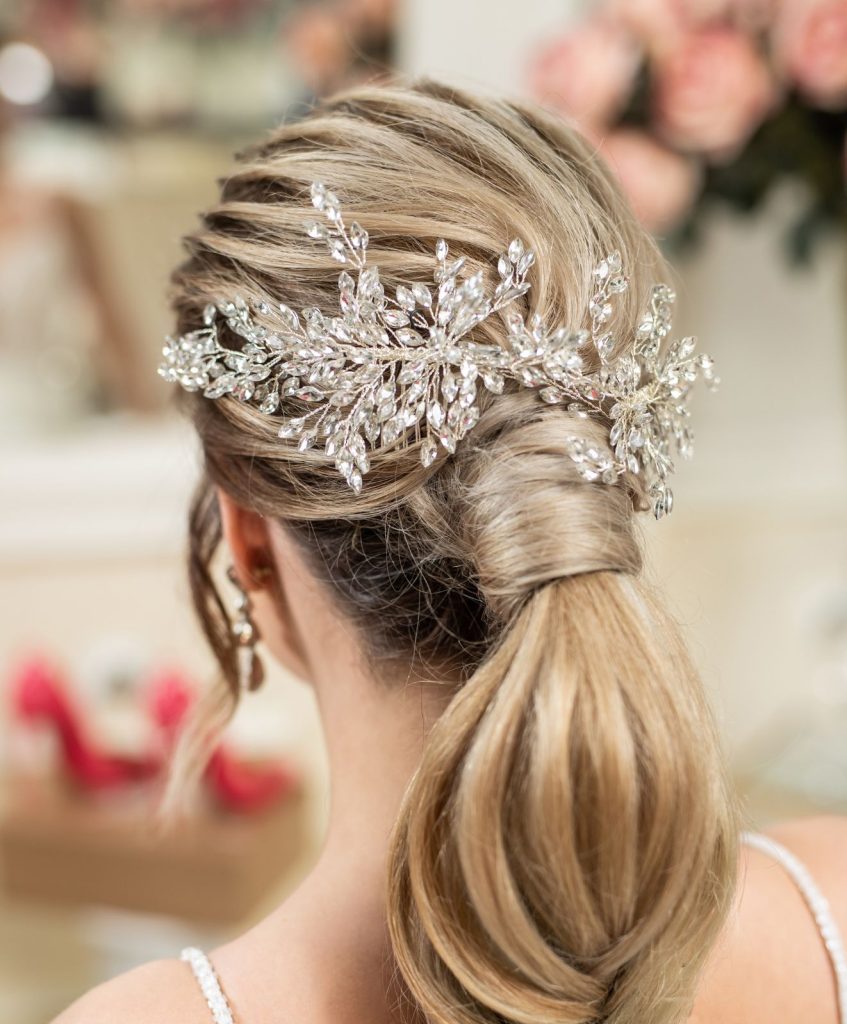 Wedding Ponytail
Another beautiful option for wedding hairstyles for long hair is the ponytail. This can even be combined with the half-up wedding hairstyle or enhanced with a striking accessory. If you only have shoulder-length hair you could consider extensions for a longer ponytail.
Stunning Long Braids
Another hairstyle trend that is still going strong throughout 2022 and 2023 is wedding braids. While braided hairstyles for weddings are not new, they can be applied in many different ways. From French braids, to loose braided crowns, to half up half down wedding hairstyles with braids incorporated. They also work well with accessories! Think of a beach wedding hairstyles with seashells, combs with nautical motifs added to the braids, or other ideas like tiaras, flowers and clips.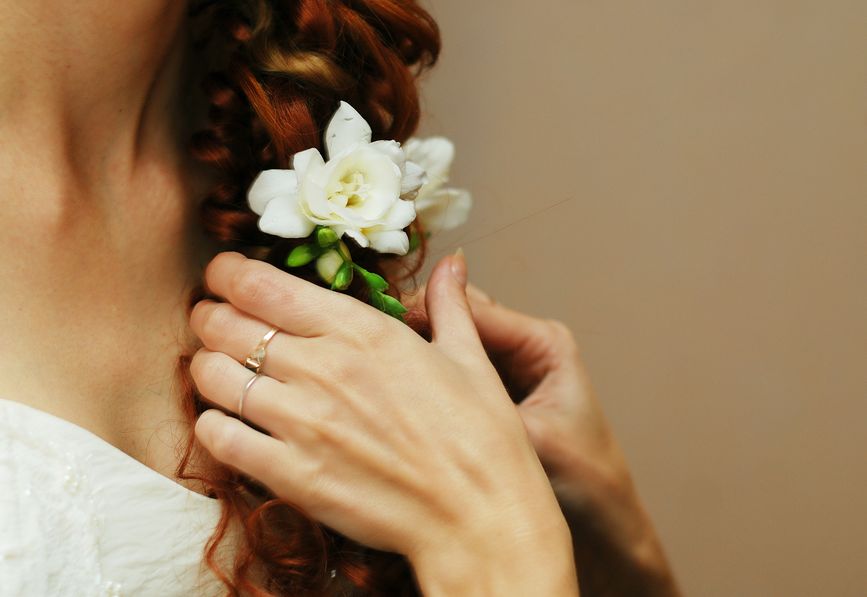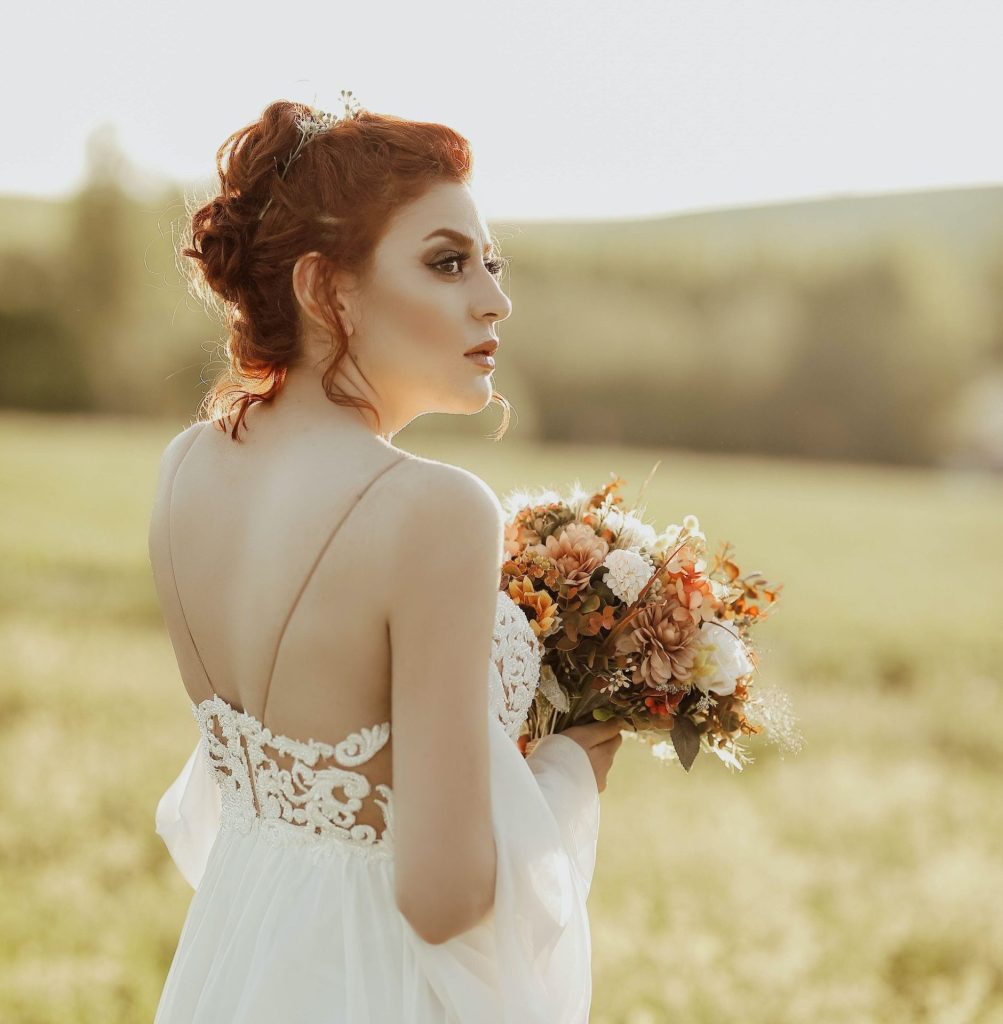 Bridal Headpieces & Tiaras
Probably inspired by Netflix hits like Bridgerton or The Crown, 2022 is seeing a lot of nostalgic headpieces used in wedding hairstyles. A delicate tiara or gorgeous headpiece transforms your look and we're even seeing many more wedding hair accessories on bridal catwalks.
Choosing your dream wedding hairstyle should be fun and creative. Play around with ideas and try out some options. Ask your hair stylist for advice. They may have some ideas you would have never considered but that work brilliantly.
Want to know the biggest make-up trends in 2022? Read our previous blog: https://capebridal.co.za/2022/09/13/7-wedding-make-up-trends-in-2022/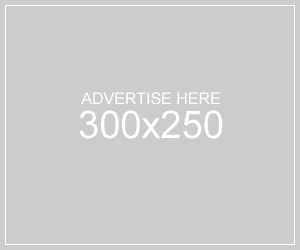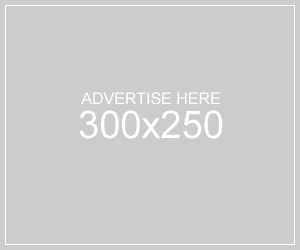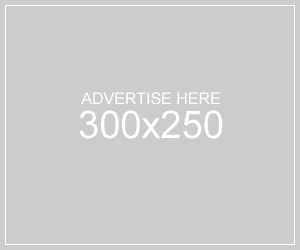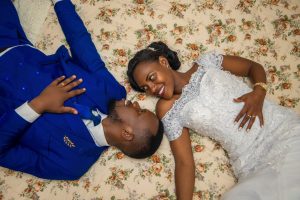 Choosing a gorgeous wedding dress is the one decision that every bride wants to get perfectly right, regardless of anything else that will happen on the wedding day.…