Keeping up with Kardashian Weddings
Love them or hate them, the Kardashians have been fascinating the world with their glamorous lives for 20 seasons of their famed reality show. As their last season ends we thought it a fun idea to look back at some of the many weddings that took place in this family over the years. While some were extravagant and expensive, others were more intimate and family-orientated – yet never lacking in sensational elements to keep their fans entertained.
Where it all began: Kris Houghton and Robert Kardashian
When a young Kris Houghton married Robert Kardashian in July 1978, little did they know the levels of fame their family would reach in the coming years. While this wedding was not as publicized as the future Kardashian weddings would be, some information about the event is known. Apparently the guest list was extensive, hats were all the rage and the infamous OJ Simpson was part of the wedding party. (In later years Robert Kardashian represented OJ Simpson at his murder trial).

Kris and Robert had four children: Kourtney, Kim, Khloe, and Rob. The couple divorced in 1991 and Robert died of cancer in 2003.
Kris Kardashian and Caitlyn Jenner
Several weeks after divorcing Robert, Kris Kardashian tied the knot with Caitlyn Jenner, then known as Olympic athlete Bruce Jenner. Their children (from previous marriages) were part of the bridal party and the wedding was a small affair with only close family and friends invited.
The couple had two more girls, Kendall and Kylie Jenner, meaning their blended family now consisted of eight. After 23 years of marriage the couple eventually divorced in 2014.
Kim's Vegas wedding: Kim Kardashian and Damon Thomas
Socialite Kim Kardashian has been married three times, but her first wedding and marriage are not as well-known. She married Damon Thomas, a music producer 10 years her senior, in Las Vegas. She was only 19 at the time and the couple decided to elope in 2000. The marriage lasted four years, with Kim stating later that he had abused her.
Kim Kardashian and Kris Humphries
Kim's second marriage was to basketball player Kris Humphries. The wedding was an elaborate celebration in Montecito: the couple changed outfits three times, Vera Wang couture featured heavily and the whole wedding was televised.
Outfit number one (by Vera Wang) included an almost 60m long runner with a black border and Swarovski crystals. For the reception Kim changed into an ivory mermaid dress by the same designer, while the groom switched to a black tuxedo jacket. The third outfit change came just before cutting the 8-tier wedding cake.
Sadly the marriage ended after just 72 days.
Khloe Kardashian and Lamar Odom
Khloe, the youngest of the Kardashian sisters was married to Lamar Odom in Los Angeles in 2009. The wedding was also televised and hosted at the home of a family friend, Irving Azoff.
Khloe wore a strapless Vera Wang dress with a lavender sash, while her bridesmaids also wore purple. The reception was held in a glamorous tent with chandeliers, mirrors and luxurious carpets. Babyface performed at the reception, and dancing continued 'til the early hours of the morning.
The couple divorced in 2015.
Kim Kardashian and Kanye West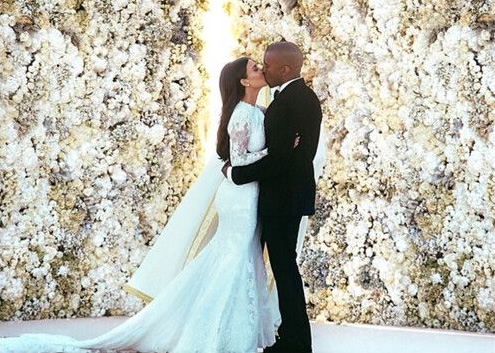 Kim Kardashian married Kanye West in Florence, Italy in 2014. Her stepfather, Caitlyn Jenner, walked her down the aisle and her sisters also played a role in the proceedings. Apparently the wedding only included 100 guests from their closest friends and family. In spite of the intimate guest list, the budget of the wedding was by no means small, costing a whopping $2.8 million in total.
Kim wore a Givenchy bridal gown, Andrea Boccelli sang at the wedding ceremony and the guests included celebrities like Serena Williams, NeNe Leakes and Alexander Wang. The couple said their vows in front of a romantic wall of white flowers.
Kim and Kanye have four children together: North, Saint, Chicago, and Psalm.
The reality show Keeping up with the Kardashians aired its final episode on the 10 June 2021, but the world will no doubt continue to be intrigued by what this celebrity family gets up to next. There are rumours of Khloe Kardashian being engaged to Tristan Thompson and with this family of celebrities there is always more potential for romance. Chances are there will be many more extravagant and sensational weddings for their fans to enjoy.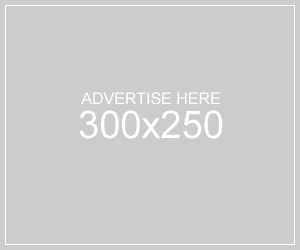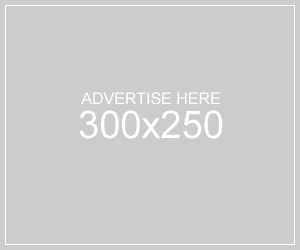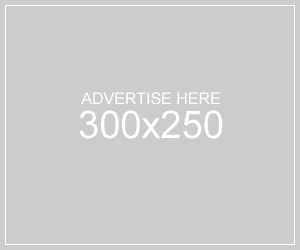 Many South Africans perhaps don't know that our proudly South African proteas are a highly desirable flower in many countries across the world. During the hard lockdown in…